What to have complete control over your competitions? Then this plugin is for you.
The Top 10 Voting System V.2 is a hugely updated version of the current Top 10 plugin on my site. Which i will now be giving away for free. If you have already purchased the previous plugin then you will have received an email with a coupon code of the same price as the previous plugin.
The Plugin.
In a nutshell it is a button that is placed on your posts or pages and users can then vote for these posts/pages. Its a great way to interact with you fans and followers as well as bringing in more new users. There are lots of options to choose from to develop and modify the Top 10 plugin to suit your website.
The back-end
First of all, the is a nice back-end page where admin can change whatever they wish. Once installed, just click on "Appearance" and you find the "Top 10 Plugin"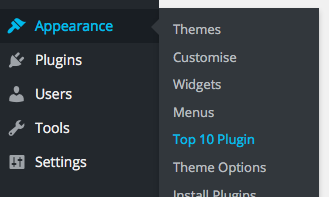 Once clicked, the stylish new page opens up to your control panel. Here is where the magic happens. You can change a variety of options to suit your website, for Example the button that is displayed.

You can also choose when the votes get reset! Every week or every month. You can also choose whether each user must be logged in to vote or not. (A great way for collecting users/emails)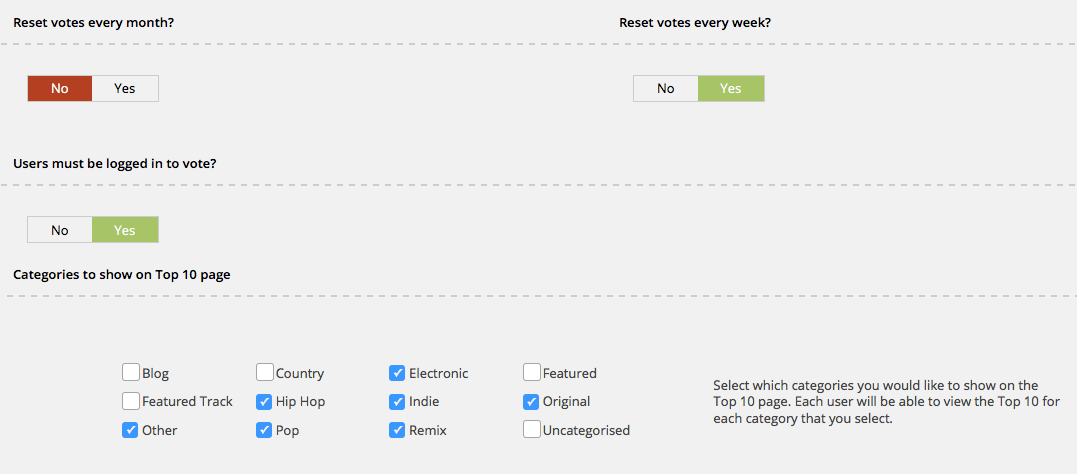 You can also select the color scheme that you wish, there are three options. Color for the Number 1 (Make your number 1 the winner) Color for the even numbers and color for the odd numbers (a nice way to see the differences).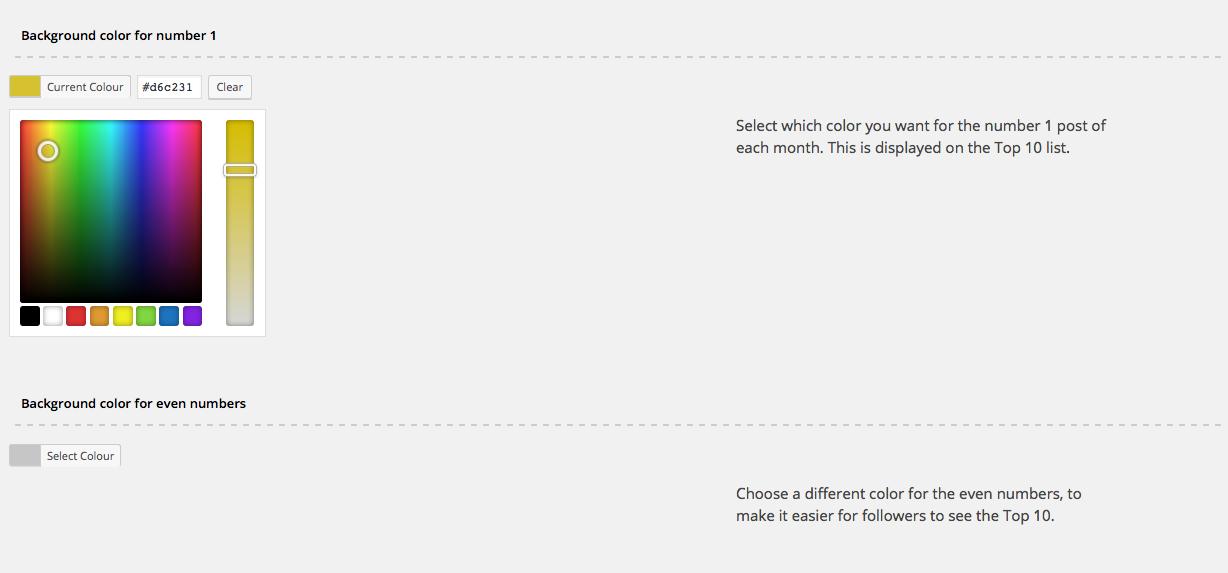 Lastly you can choose where to show the buttons (on each page or on each post) or you can simply paste the code "<?php $top10 = new Top10(); $top10->top10_manual_frontend( get_the_ID() ); ?>" into the php code.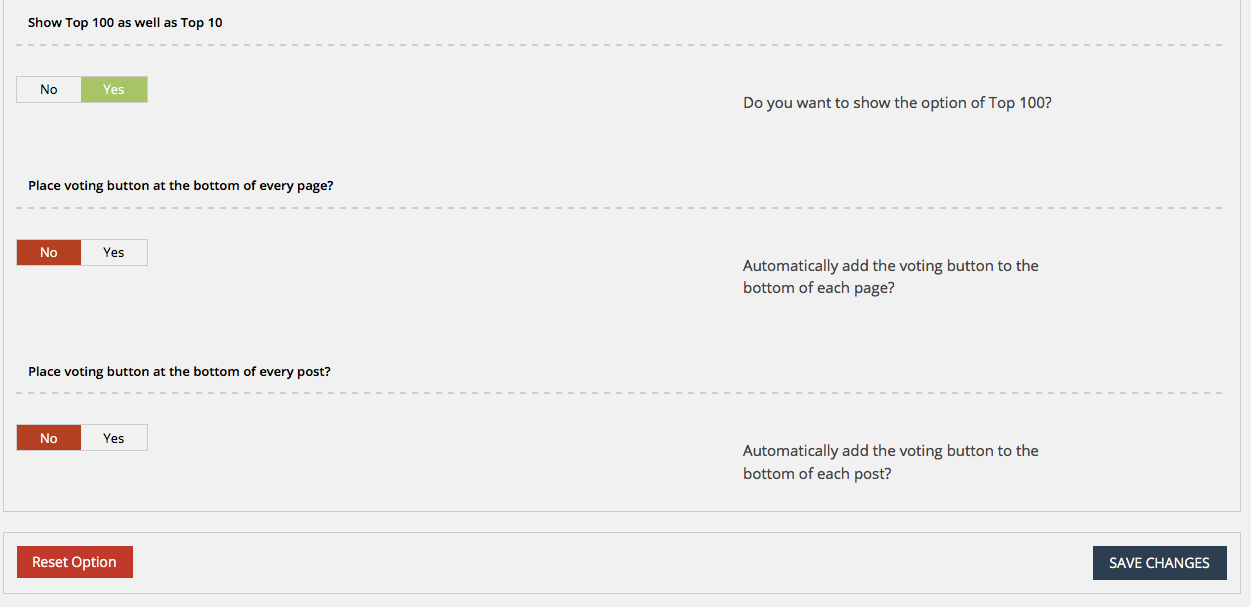 There is also the Top 10 page, you can see a preview of the top 10 page Here
There are lots more options you can choose from, including which categories to show up in the top 10 as well as showing top 100 or not. And with constant work going into V.2 it will keep being updated in the future.
Upcoming updates
Showcase previous weeks/months Top 10.
Pop up "thank you for voting" .
Vote counter.
Show Top 40 option.
Styled Top 10 Widget.
Show button at the top or bottom of the post/page.
A full list of codes are included in the plugin, if you haven't received them, please contact me asap!